Posted by Henri Pereira on 28th Nov 2014
I got a fright when I saw a monster plant in one of our DWC floating rafts at our commercial aquaponics system in Valverde.
We sprinkled some mustard seeds, which we happened to have spare, over the hydroball (LECA) grow medium in our flood and drain aquaponics beds on 22 September.
Within 2 days the seeds germinated. The seedlings grew really well on the flood and drain bed, but as they got denser, I requested Kondwani our farm manager, to transplant some of the seedlings to our DWC (deep water culture) floating rafts. He transplanted the first few plants around 3 November.
The one plant in particular just exploded in size!!!!!!!!!!!
THIS PHOTO TAKEN on 25 November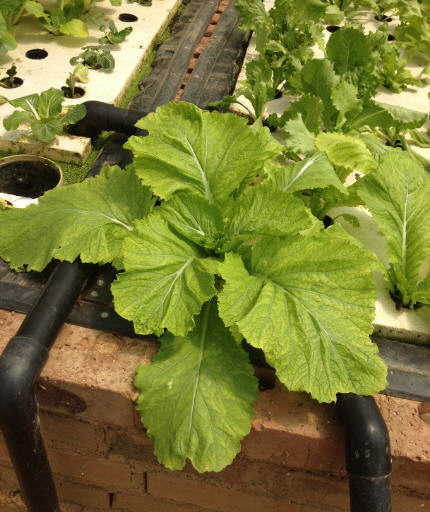 THE FOLLOWING 3 PHOTOS TAKEN ON 26 NOVEMBER
The plant measures 70 cm in diameter. Note the red arrow in the background, those are its seedling brother and sisters where it came from a mere 3 weeks ago when it was transplanted to the DWC channel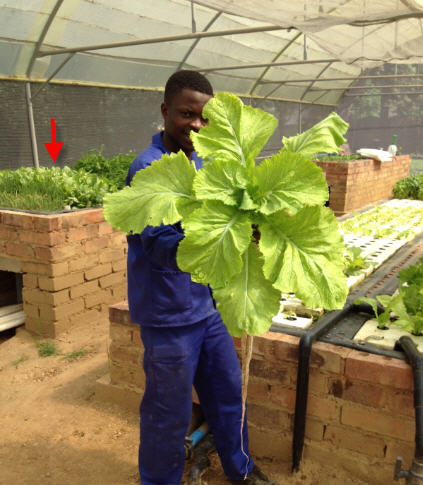 Kondwani battling to hold it up :)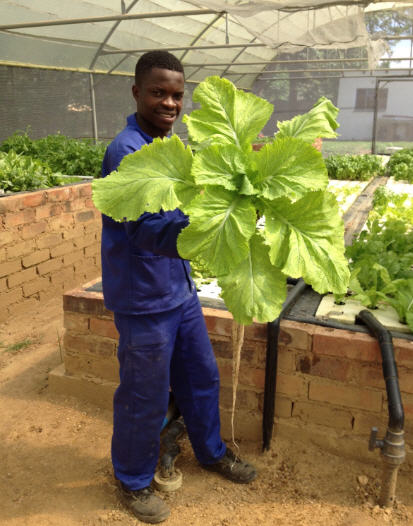 Note the horizontal red line, that is where the root system ends..close to 1 metre in length (50 mm net pot used)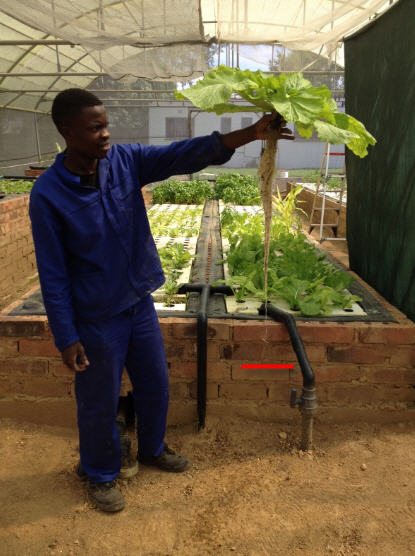 So the question is...will they all grow that big?
If so, we have a problem on our hands, as the floating rafts are only 80 cm wide, unless we harvest them at a fraction of the size. Leaves tend to grow sideways and flat, instead of upwards, which is a problem in an aquaponics system where realty estate comes at a premium per square metre.
As for the taste, people go crazy for this plant. Some of our workshop attendees just couldn't get enough of it.